ADANI FPO Cancelled! Bearishness in Banks to Continue? - Pre Market Analysis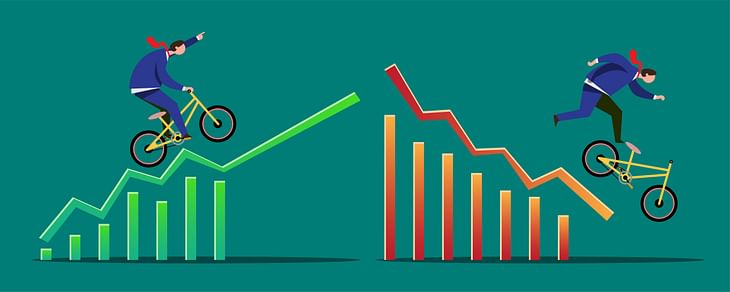 Here are some of the major updates that could move the markets today:
Stocks
In a major move, Adani Enterprises' which fell nearly 30% yesterday alone withdrew its Rs 20,000 crore Follow-on Public Offer (FPO). All money collected will be returned to investors.
Big financial services firm - Credit Suisse said that it has stopped accepting bonds of Adani companies as collateral for margin loans. This news had a huge negative impact on Adani's portfolio stocks and PSU Banks.
Britannia reported a consolidated net profit of Rs 932 crore during Q3, a huge win compared to Rs 371 crore last year. Net profit includes a one-time gain of Rs 359 crore.
Adani group said that none of the shares of Ambuja Cements and ACC have been pledged by the promoters.
Hero Motocorp posted a 6.3% YoY drop in Jan month sales at 3.56 lakh units. Exports fell 67% to 7,253 units.
IDFC said that it will be investing Rs 2,200 crore in IDFC First Bank, increasing the stake to 40% from the current 36.36%.
Tata Chemicals marked a 25.72% YoY growth in its net profit to Rs 391 crore during the third quarter.
What to Expect Today?
What a crazy expiry day, made even crazier with a NIFTY 50 stock falling 30%!
Yesterday, NIFTY opened with a gap-up of 149 pts around 17,800 and it moved within a 100 pts range during the budget presentation. After that, it moved up and hit a day high at 17,972, and then crashed down 600+ points. The index closed at 17,616, down by 45 points or 0.26%.
BANK NIFTY opened the day with a gap up of 459 pts at 41,115 and had a similar story. It witnessed a fall of 2,500 pts from the day high to the day low. The index closed the day at 40,513, down by 142 pts or 0.35%.
Metal (because of Adani Ent) & PSU Bank indices closed with huge losses while FMCG gained 1%.
The US markets closed in the green while European markets were mixed.
The Asian markets are trading flat to green.
The U.S. Futures and European futures are trading flat.
SGX NIFTY is trading at 17,585, indicating a gap-down opening of around 40 pts.
NIFTY has supports at 17,560, 17,500, and 17,420. We can expect resistances at 17,700, 17,800, and 17,875.
BANK NIFTY has supports at 40,500, 40,165, and 40,000. Resistances are at 41,000, 41,300, and 41,700.
NIFTY has the highest call OI build-up at 18,000, with a good build-up at 17,700. The highest put OI build-up is at 17,000 with a good build-up at 17,500.
BANK NIFTY has the highest call OI build-up at 42,000, with a good build-up at 41,000. The highest put OI build-up is at 39,000, with a good build-up at 40,000.
INDIA VIX stayed flat after volatility to 16.8.
Foreign Institutional Investors net-bought shares worth Rs 1,785 crores. Domestic Institutional Investors net-bought shares worth 529 crores. Both institutions ended as net buyers on such a day, hidden games!
Adani's fall has been nothing short of jaw-dropping. In the last 40 days, Adani Ent - the NIFTY 50 company, has fallen by 50%. Other Adani stocks have fallen by more. And the FPO which was supposed to bring ₹20,000 crores into the company has failed. Let us see how the bank stocks react to this today.
To add some fuel to this, HDFC will publish its Q3 results today. There will be strong post-budget action in many stock sectors and we can keep an eye on infra stocks.
It was an eventful day- India's Union Budget and U.S. interest rate hike decision. U.S. Fed increased the interest rate by 25 bps to 4.75%, which was expected.
Fed Powell said that "We cannot declare a win against inflation and don't expect a rate cut in 2023. It is certainly possible that the interest rate will stay below 5% and there will be some policy changes if inflation comes down quickly"
Just because the budget day is over, don't expect the volatility to be over. For the first weekly expiry of February, I am expecting some craziness.
As I said yesterday, in case the market falls, it is going to be huge as well. I will be careful of downside movements today while taking trades in the market.
I will watch 17,500 on the downside in NIFTY. 17,730 can be watched on the upside.
Follow us on the marketfeed app's Signal section to get real-time updates from the market. All the best for the day!
Post your comment
No comments to display