Adani Acquires Holcim's Stake in Ambuja Cement, ACC - Top Indian Market Updates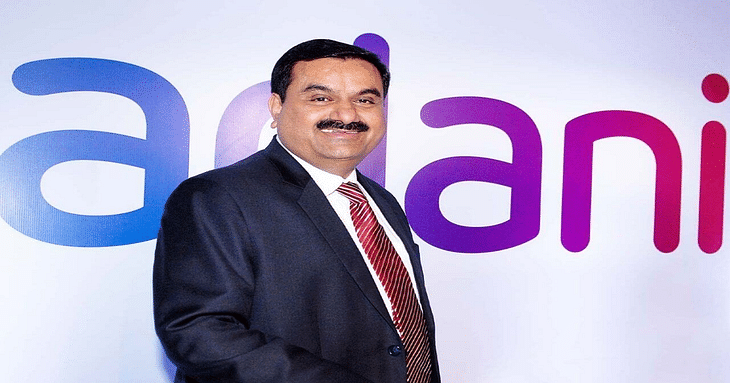 Here are some of the major updates that could move the markets on Monday:
Adani completes acquisition of Holcim's stake in Ambuja Cement, ACC
The Adani Group has completed the acquisition of Ambuja Cements and its subsidiary ACC Ltd from Switzerland-based Holcim Group for $6.4 billion (~₹51,030 crore). This transaction comprises Holcim's entire 63.11% stake in Ambuja Cement and a 4.48% direct stake in ACC. Ambuja holds a 50.05% interest in ACC Ltd. The two cement makers together make Adani the second largest cement player in India after Aditya Birla Group's UltraTech Cement.
Read more here.
Govt clears 23 strategic projects under National Technical Textiles Mission
The Central Govt. has cleared 23 strategic research projects of ~Rs 60 crore in the areas of specialty fibres, sustainable textiles, geotextiles, and sports textiles under the National Technical Textiles Mission. Textiles Minister Piyush Goyal emphasised the importance of contributions of technology & segment experts, scientists, and academicians to the future growth of technical textiles in India.
Read more here.
Domestic air passenger traffic rises 3% in August: DGCA
Domestic air traffic grew marginally by 3% in August 2022 to 1 crore passengers, compared to 97 lakh domestic passengers in July. IndiGo flew the most number of passengers, with a market share of 58%. Tata Group airlines (Air India, Vistara, and AirAsia India) had a 24% market share as of August. Data released by the Directorate General of Civil Aviation (DGCA) showed that airlines flew with an average seat occupancy of 75% last month.
Read more here.
Godrej Properties clocks ₹1,210 crore sale bookings in two new projects
Godrej Properties Ltd has achieved sales bookings worth ₹1,210 crore in its two new housing projects in Mumbai. The realty company launched two projects— Godrej Ascend at Thane and Godrej Horizon at Wadala— during Q1 FY23. It has cumulatively sold more than 700 homes accounting for an area of ~8.08 lakh square feet for both projects.
Read more here.
Hero MotoCorp to launch EV model next month
Hero MotoCorp plans to enter the electric segment next month with the launch of its first model in the domestic market. The company confirmed in a quarterly report that "a new era in mobility is about to begin," referring to an event in Jaipur under its "Vida" brand on October 7. The two-wheeler manufacturer has sent invitations for the event to its dealers, investors, and global distributors.
Read more here.
UPL partners with Cleanmax to build hybrid power project in Gujarat
UPL Ltd will partner with Mumbai-based CleanMax Enviro Energy Solutions to set up a hybrid energy power plant in Gujarat. The companies will operate a hybrid captive power plant with a capacity of 28.05 MW of solar power and 33 MW of wind power. The project will allow UPL to increase its renewable energy usage to 30% of its total global power consumption (from 8% currently).
Read more here.
Zydus Lifesciences gets tentative USFDA approval for Sugammadex injection
Zydus Lifesciences Ltd's US-based subsidiary has received tentative approval from the US Food & Drug Administration (USFDA) to market Sugammadex injection. The drug is indicated for the reversal of neuro-muscular blockade induced by rocuronium bromide and vecuronium bromide (used in modern anesthesia) in adults undergoing surgery. The injection will be manufactured at the pharma company's facility at Jarod, Gujarat.
Read more here.
ED freezes ₹46.66 crore held in merchant accounts of Paytm, Razorpay
The Enforcement Directorate (ED) has frozen ₹46.67 crore held in merchant accounts maintained by Paytm, Razorpay, Cashfree, and Easebuzz in the instant Chinese loan app case. As per ED's investigation, Lillion Technocab and Shigoo Technology Pvt. Ltd. used to route their money via HPZ token to the merchant accounts of these digital payment firms.
Read more here.
Zomato's Blinkit starts home delivery of iPhone 14
Zomato-owned quick-commerce platform Blinkit has partnered with Unicorn Info solutions to deliver iPhones 14 and other Apple products to doorsteps. The service is currently available in Delhi, Gurugram, and Mumbai. Customers in India can get the iPhone 14 for ₹79,900 and the 6.7-inch iPhone 14 Plus for ₹89,900 (available from Oct 7).
Read more here.
Harsha Engineers IPO subscribed 74.7 times on final day
Harsha Engineers' IPO was subscribed 74.7 times on the final day of bidding. The portion reserved for retail investors was subscribed 17.63 times. Non-institutional investors (NIIs) have subscribed 71.32 times against their reserved portion. The portion reserved for Qualified Institutional Buyers (QIBs) was subscribed 178.26 times.
Harsha Engineers International is the largest manufacturer of precision bearing cages in terms of revenue in the organised sector in India. The company had fixed ₹314-330 per share as the price band for the ₹755 crore IPO.
Post your comment
No comments to display