The ABG Shipyard Bank Fraud: All You Need to Know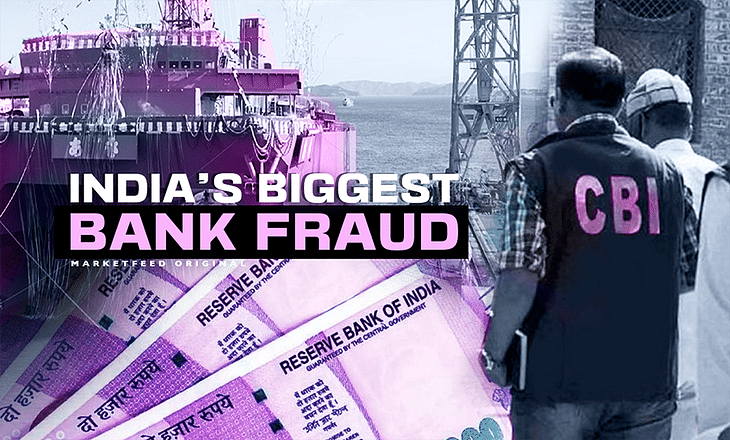 The Central Bureau of Investigation (CBI) has unearthed what is deemed to be India's largest-ever case of bank fraud. The agency has booked ABG Shipyard Ltd, its former chairman, and other officials for allegedly defrauding a consortium of banks of over Rs 22,842 crore! In this article, learn all about the ABG Shipyard Ltd bank fraud case.
The Story
ABG Shipyard Ltd (ABGSL) is one of India's largest firms engaged in shipbuilding and ship repair. It operates shipyards at Dahej and Surat in Gujarat. The company has the capacity to build vessels up to 18,000 dead weight tonnage (DWT) at Surat Shipyard and 1,20,000 DWT at Dahej Shipyard. The Mumbai-based firm has built over 165 vessels over the past 16 years.
ABG Shipyard's loan account was first declared as a non-performing asset (NPA) in July 2016. An NPA is a loan for which the principal or interest payment remained overdue for a period of 90 days.
A January 2019 forensic audit report by EY revealed that ABGSL was involved in a number of illegal activities. The audit looked at transactions between April 2012 and July 2017 conducted by ABG Shipyard, its subsidiaries, and vendors. A review of ledgers showed that funds were being transferred between ABG Group companies.
The National Company Law Tribunal (NCLT) had ordered the liquidation of ABGSL in April 2019 under the Insolvency & Bankruptcy Code (IBC). In November 2019, State Bank of India (SBI) filed its first complaint against ABGSL.
Recent Developments
The CBI acted on SBI's second complaint (filed in August 2020) after scrutinising for over one and a half years on the complaint's FIR on February 7, 2022.
On February 12 (Saturday), the CBI booked ABG Shipyard Ltd and its directors for allegedly defrauding 28 banks to the tune of Rs 22,842 crore. The company has been accused of criminal conspiracy, cheating, and criminal breach of trust. The agency also alleged that ABGSL's directors have abused their official position under the Indian Penal Code (IPC) and the Prevention of Corruption Act. This could be the biggest bank fraud case in the history of India.
It was noted that funds received as bank loans were diverted and misappropriated. They had breached terms of its corporate debt restructing. As per reports, ABG Shipyard owes Rs 7,089 crore to ICICI Bank, Rs 3,639 crore to IDBI Bank, Rs 2,925 crore to SBI. It also owes Rs 1,614 crore to Bank of Baroda and Rs 1,244 crore to Punjab National Bank, among others.
The CBI conducted searches at the premises of the private company and its directors at Surat, Bharuch, Mumbai, and Pune. This led to the recovery of incriminating documents.
What Next?
India's public and private sector banks, which continue to give loans to large corporates and wealthy entities, end up incurring huge losses. People also tend to forget that it is common taxpayers' money that has been deposited or infused into these banks. We find that there is no sense of accountability or transparency in their activities.
ABGSL has now been referred to the Ahmedabad bench of the NCLT by ICICI Bank for Corporate Insolvency Resolution Process. The investigation related to the scam is underway. We would be able to receive more clarifications from the CBI in the days to come. Will the accused be lawfully punished for their fraudulent activities or will they be able to escape from all charges? Let us wait and watch.
Post your comment
No comments to display