ABB India to Automate India-Bangladesh Cross-Border Oil Pipeline - Top Indian Market Updates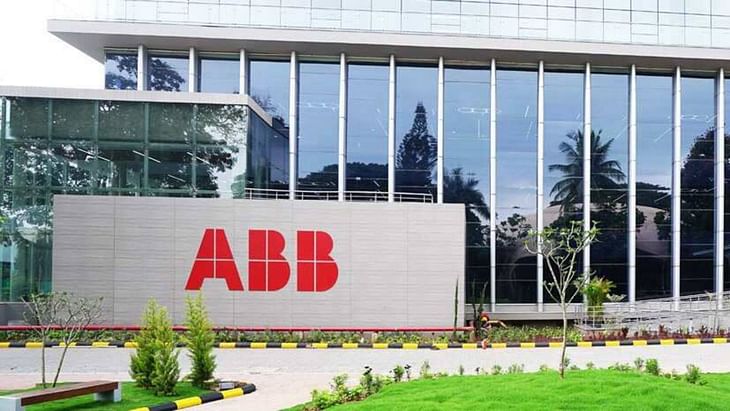 Here are some of the major updates that could move the markets tomorrow:
ABB India to automate India-Bangladesh cross-border oil pipeline
ABB India will secure the 130-kilometre Indo-Bangla Friendship Pipeline (IBFPL) through integrated automation and control solutions. The pipeline will carry diesel from India to Bangladesh. With a potential capacity of one million metric tonnes per annum (MMTPA), the pipeline will enable Bangladesh to access large volumes of energy to meet its growing domestic demand.
Read more here.
Jindal Stainless to invest Rs 1,290 crore in nickel pig iron JV in Indonesia
Jindal Stainless signed a joint venture agreement with an Eternal Tsingshan unit to develop a greenfield 200,000 metric tonne nickel pig iron plant in Indonesia. The company will invest $157 million (~Rs 1,290 crore) in the project over the next two years for a 49% equity stake. New Yaking Pte, a unit of Eternal Tsingshan, will hold the remaining stake.
Read more here.
IndiGo partners with VisitBritain to promote travel between India and UK
IndiGo has partnered with VisitBritain to promote travel to the United Kingdom through its codeshare partnership with Turkish Airlines. The airline will offer connectivity to London, Manchester, and Birmingham via Istanbul. IndiGo's collaboration with VisitBritain is expected to boost travel and tourism between India and UK and promote mutual economic growth and development.
Read more here.
Gogoro, Zomato, Kotak Mahindra Prime partners to accelerate adoption of EVs
Taiwan-based battery swapping firm Gogoro Inc has partnered with Zomato and Kotak Mahindra Prime to promote fast adoption of electric mobility in the last-mile transportation segment. As per the partnership, the companies will offer last-mile delivery partners associated with Zomato affordable loan terms and battery-swapping services. Zomato currently has over 3 lakh delivery partners in the country.
Read more here.
UCO Bank hopes to earn Rs 1,500 crore net this fiscal: MD & CEO
UCO Bank hopes to achieve a net profit of Rs 1,500 crore this fiscal year, said MD & CEO of S S Prasad. He added that the bank had also doubled market capitalisation in less than a year from Rs 13,000 crore to Rs 28,000 crore, thereby increasing the wealth of the shareholders. The total business of the bank had touched Rs 4 lakh crore.
Read more here.
Vedanta announces 5th interim dividend of Rs 20.5 per share
Vedanta has declared a fifth interim dividend of Rs 20.50 per equity share for the current financial year 2022-23 (FY23). The dividend will amount to Rs 7,621 crore. The company has already set April 7 as the record date for the same. The record date determines the eligibility of shareholders for the said dividend payment. In FY23, Vedanta has already declared four equity dividends of Rs 12.50, Rs 17,50, Rs 19.50, and Rs 31.50, respectively.
Read more here.
GR Infraprojects secures projects worth Rs 1,614 crore
GR Infraprojects Ltd has secured two projects worth Rs 1,614 crore from the National Highways Authority of India (NHAI). The first project includes the construction of a 4-6 lane bypass from Belagavi City. The second project includes the construction of a 4-lane with paved shoulders in the Belgaum-Hungund-Raichur section of NH‐748A in Karnataka.
Read more here.
Reliance in talks to increase batch of forex loans to $4.5 billion: Report
According to a Bloomberg report, Reliance Industries and its telecom arm Jio are reportedly planning an increase in a batch of foreign currency loans from $3 billion to $4.5 billion due to a large number of bids. The move comes in response to a large number of bids received, and both companies have already raised $1.5 billion each.
Read more here.
Embassy Office REIT to acquire Embassy Business Hub in Bengaluru for Rs 334.8 crore
Embassy Office Parks REIT will acquire Embassy Business Hub, Bengaluru, for an aggregate value of Rs 334.8 crore. This acquisition will come with exclusive ownership rights to approximately of 1.4 million square feet of leasable area on full completion. The company plans to primarily fund the acquisition through debt at an 8.1% interest cost per annum.
Read more here.
Post your comment
No comments to display