A New All-Time High? Pre Market Analysis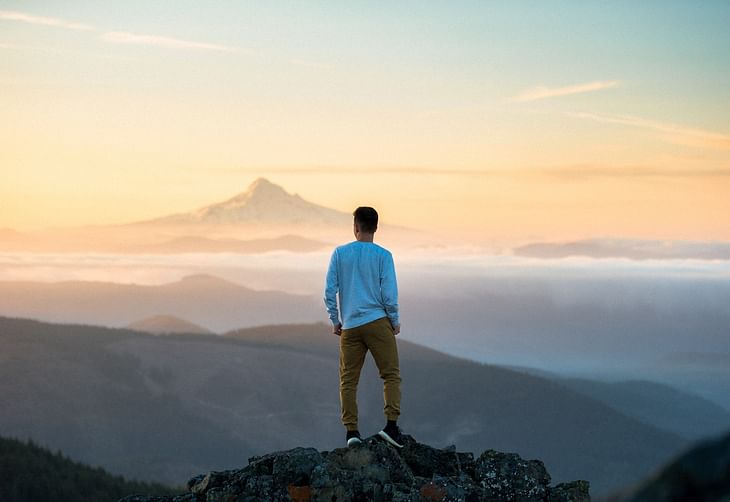 Here are some of the major updates that could move the markets today:
Stocks
Multiplex chain operator PVR Inox has reported a net loss of Rs 333 crore for the quarter ended March. Revenue from operations during the fourth quarter more than doubled to Rs 1,143 crore.
Kalyan Jewellers reported marginal decline in net profit at Rs 70 crore for the quarter ended March as against Rs 72 crore in the year-ago period.
Tube Investments standalone net profit jumped as much as 84% to Rs 251 crore during the March quarter, compared with Rs 136 crore in the corresponding quarter of last year.
Pfizer India's net profit rose marginally to Rs 130 crore for the January-March period, compared with Rs 126 crore in the year ago period.
Procter & Gamble reports net profit of Rs 59 crore for the quarter ended March, while revenue from operations stood at 20%.
What to Expect Today?
NIFTY opened flat at 18,322 and had an up-trending day yesterday. The top was formed at 2:20 PM and there was a down-move. The 3 PM move also was on the downside. NIFTY closed at 18,399, up by 84 points or 0.46%.
BANK NIFTY opened flat at 43,779 and there was buying pressure. The index almost touched all-time high and came down a few points to close at 44,072, up by 279 points or 0.64%.
IT closed 0.49% higher.
The US markets and the European markets closed in the green.
The Asian markets are trading mostly higher.
The U.S. Futures and European futures are trading in the red.
SGX NIFTY is trading higher at 18,445.
All the factors combined indicate a flat to gap-up opening.
NIFTY has supports at 18,370, 18,315 and 18,225. We can expect resistances at 18,460, 18,500 and 18,650.
BANK NIFTY has supports at 44,000, 43,900 and 43,665. Resistances are at 43,900, 44,100, 44,150, 44,300 and 44,500.
FIN NIFTY has supports at 19,500, 19,460, 19,380 and 19,320 . We can expect resistances at 19,600, 19,650 and 19,780.
NIFTY has the highest call OI build-up at 18,500. The highest put OI build-up is at 18,300.
BANK NIFTY has the highest call OI build-up at 44,000. The highest put OI build-up is at 43,500.
FIN NIFTY has the highest call OI build-up at 19,600. The highest put OI build-up is at 19,500.
INDIA VIX is at 13.17.
Foreign Institutional Investors net-bought shares worth Rs 1,700 crores. Domestic Institutional Investors also net-bought shares worth 200 crores.
India's Wholesale Price Inflation saw a negative figure of -0.9% which is positive for the market. The expected figure was -0.2%. The moderate food prices helped in easing inflation. CPI had come out at an 18-month low. Economists believe that India's inflation will be brought to target in May.
You might have heard negative opinions on the WPI figure but there is nothing to worry about as the data is positive in the current economic scenario where India has no fear of deflation.
There are a few global events that we have to follow today:
EU GDP
US Retail sales
US Manufacturing Production
We will see a dividend adjustment in the HDFC twins today. Dividend played a major role in the futures discount that we have been seeing for a while.
Friday's rally has got a follow-up move today. BNF touched the ATH level today. There was a sharp resistance taken there. Will a new all-time high be created today?
I will watch 18,315 on the downside in NIFTY. 18,460can be watched on the upside.
Follow us on the marketfeed app's Signal section to get real-time updates from the market. All the best for the day!
Post your comment
No comments to display