5G Officially Launched in India: What Can We Expect?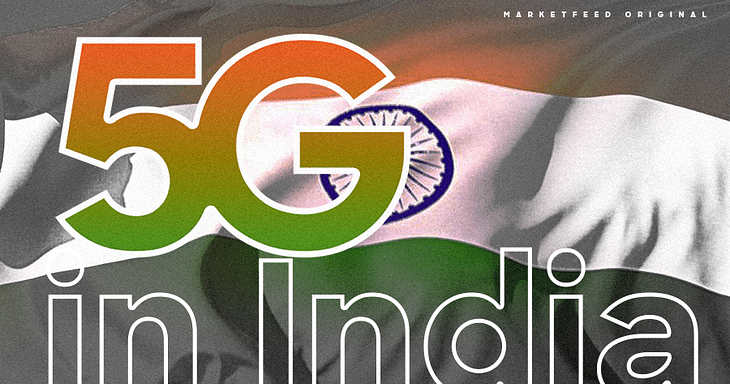 After a long wait, Prime Minister Narendra Modi officially launched 5G services in India on October 1. Companies involved in the telecom, optic fiber, and network infrastructure segments are gearing up for a pan-India rollout. However, it could take a while for most of us to experience 5G on our phones. In this article, we discuss how 5G would be beneficial for our economy and what we can expect from the 5G revolution.
What are the Benefits of 5G?
The fifth generation of mobile networks won't just mean ultra-fast internet speeds. It would bring lag-free connectivity, better coverage, and energy efficiency. Internet speeds on 5G could touch 10 gigabits per second (Gbps) at its peak, compared to the 100 megabits per second (Mbps) of 4G. Telecom operators have promised more reliability, massive network capacity, and increased availability of 5G.
5G offers high bandwidth for quick data transfer. You'll be able to live stream videos in better quality than before. India's healthcare, education, automotive, defence, and gaming sectors will get a boost with enhanced augmented reality (AR) & virtual reality (VR) applications and experiences. 5G networks would also improve accessibility to mobile banking.
Jio vs Airtel vs Vi: Preparing for 5G Battle!
In the recent 5G spectrum auctions, Reliance Jio emerged as the top bidder with investments of ~₹88,000 crore. It bought 24,740 megahertz (MHz) of bandwidth. The company bought expensive pan-India airwaves to offer better 5G coverage quality and speed. Thus, it has a competitive advantage over rivals. Jio has also promised to offer "the most affordable 5G rates in the world" and roll out services to each corner of India by December 2023.
Second-largest telecom operator Bharti Airtel bought 19,867.8 MHz of airwaves worth ₹43,084 crore. It is relying on mid-band spectrum acquisitions to offer essential 5G services. Airtel has become the first telco to provide 5G networks in India. It will roll out 5G in 8 cities, including Mumbai, Delhi, Bengaluru, and Kolkata.
Cash-strapped Vodafone Idea (Vi) spent ₹18,799 crore to acquire 6,228 MHz of airwaves. Vi has not announced any vital 5G-related developments yet.
All telecom operators are expected to reveal their 5G plans in the coming weeks. Various reports indicate that 5G plans would be priced similarly to 4G plans currently offered in India. Others say it would be at least 10-12% higher than 4G plans in the initial stage.
What are the Key Challenges?
During the initial 5G rollout, telecom companies will not be able to cover the entire length and breadth of India. It will only be available in Tier-1 cities first and gradually expand to Tier-2,3 cities in a couple of years. More transmitters would be needed to cover the same area as current 4G networks.
Another issue is that 5G signals can be blocked by walls, glass, or trees due to their shorter wavelengths. Thus, you may not get good signals inside a building or basements.
The high cost of network infra and spectrum could nudge telcos to levy a premium for 5G services. Price-sensitive Indian consumers may be reluctant to adopt the technology.
Most 5G smartphones available today tend to consume more battery as it keeps switching between 4G and 5G. Top mobile brands will need to invest in new battery technologies.
The Way Ahead
Over the past year, smartphone brands have advanced swiftly and launched a wide range of 5G smartphones. But if you're buying a 5G phone now, you may be paying a premium for a feature that you can't use for at least a year. Moreover, entities involved in the 5G rollout would have to tackle issues such as limited signal range and cybersecurity concerns.
The launch of 5G will pave the way for new economic opportunities and benefits for Indian societies. It will support innovations and transform our country into a more digitally empowered and knowledgeable economy. As per reports, the cumulative economic impact of 5G on India is estimated to reach a whopping $450 billion by 2035, provided that we have a smooth rollout.
In an early edition, we discussed how we can profit from this new revolution in the world of networking. You can read it here!
Are you excited for the arrival of 5G in India? Let us know in the comments section of the marketfeed app!
Post your comment
No comments to display