42,860: New All-Time High. Doji Day Candle in Fin Nifty - Post Market Analysis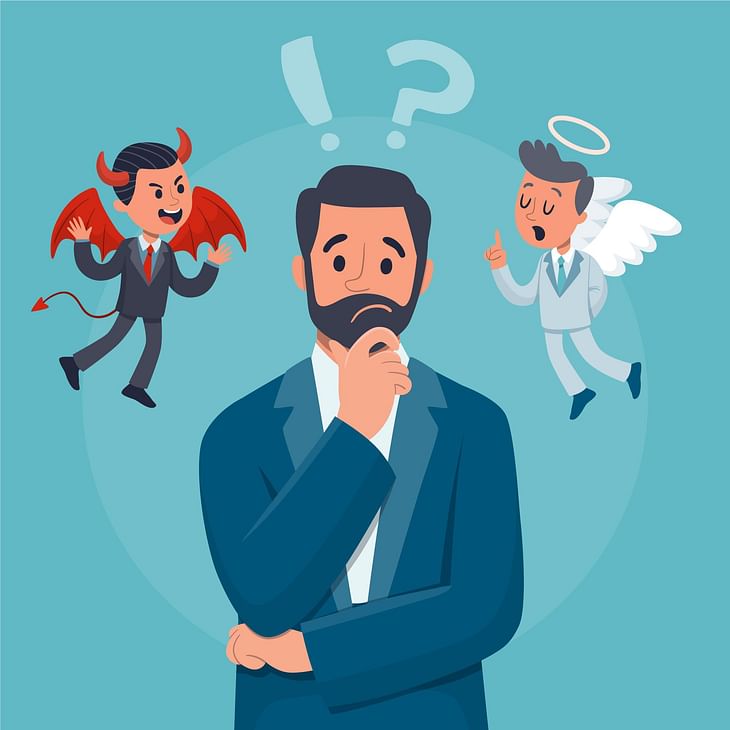 NIFTY opened the day at 18,325 with a gap-up of 81 points. After opening, the index suddenly fell 75 pts. Seeing that Bank Nifty stayed strong, Nifty started moving up slowly. It gave up intraday gains towards the end and hit a day low. Nifty closed the day at 18,267, up by 23 points or 0.13%.
BANK NIFTY started the day at 42,668 with a gap-up of 211 pts. The opening was at a fresh all-time high (ATH) and the index consolidated there for half the day. Later, it marked the new ATH at 42,860 and saw selling. Bank Nifty closed the day at 42,729, up by 272 pts or 0.64%.
Fin Nifty started the day at 19,069 with a gap up of 96 pts. The index couldn't sustain the breakout and fell towards the end along with others. Fin Nifty closed the day at 19,069, up by 95 pts or 0.51%.
Nifty Realty (-1.2%) and Nifty PSU Bank (+1.6%) moved more than 1%. Others closed flat to green.
Other major Asian Markets closed flat to green. European Markets are trading flat to green.
Today's Moves
Apollo Hospital (+3%) closed as the Nifty 50 Top Gainer.
Adani Ent (-3.2%) closed as the Nifty 50 Loser as it plans to consider fundraising on November 25. Adani ports (-1%) also closed in the red.
All the Nifty Bank stocks closed in the green, led by Federal bank (+2.2%) and SBI (+1.4%).
Inox Green was listed at Rs 60.50 vs the IPO price of Rs 65, a discount of 6.9%. It closed at Rs 59.1.
KPIT Tech (+6.3%) gained well after winning an order from the Renault group.
IndiGo (+4%) signed a 20-year agreement with Bengaluru International Airport for a Maintenance Repair and Overhaul (MRO) facility that can accommodate up to 2 narrow-body aircraft simultaneously.
M&M Financial Services (+1.3%) said that Quiklyz has signed agreements with five Last Mile Mobility Players to deliver 1,000 electric 3-wheelers.
Fertiliser stocks- RCF (+11.5%), FACT (+10.7%), Chambal Fert (+4.1%), NFL (+10.2%), and GNFC (+5.4%) moved up.
Markets Ahead
Bank Nifty once again hit a fresh all-time high. But this time a strong selling kicked in at 3:00 PM to bring the index under control, definitely an institutional activity.
In the morning, Nifty was slowly moving down, but Bank Nifty and Fin Nifty were consolidating. Also, VIX slowly rose intraday. This indicated some incoming volatile movements in the market. Watch out for VIX movements tomorrow.
Fin Nifty has formed a Doji Day candle today, a clear indication of indecision.
Since this Monday, HDFC Bank has been moving in the right range of  12 pts.
Multiple economic data came out today: France's Manufacturing PMI at 49.1 vs 47.2 previous vs the estimate of 46.8.
France Services PMI at 49.4 vs 51.7 previous vs estimate of 51.4.
Germany's Manufacturing PMI at 46.7 vs 45.1 previous vs estimate of 45.4
Germany Services PMI at 46.7 vs 46.5 previous vs estimate of 46.4
Eurozone Manufacturing PMI Nov at 47.3 vs 46.4 previous vs estimate 46.0
Eurozone services PMI (Nov) actual: 48.6 vs 48.6 previous; est 48.0
Which company would affect your entire lifestyle if it stops working all of a sudden? Share your answers in the comment section of the marketfeed app.
Post your comment
No comments to display