PSU Banks on Fire! Reliance Breaks Out - Post Market Analysis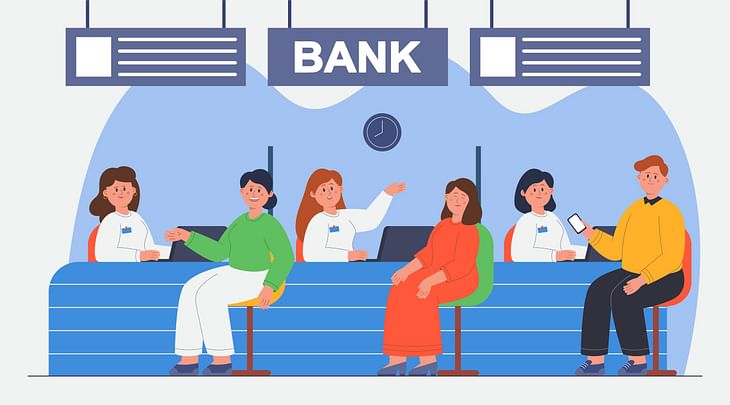 NIFTY opened the day at 17,438, with a gap-up of 126 points. Within one hour, it broke 17,480 and 17,500 resistance. But it wasn't easy to break the 17,530 level, and the index slowly moved down. Nifty closed the day at 17,486, up by 175 points or 1.01%.
BANK NIFTY started the day at 40,252 with a gap-up of 331 pts. The index tested the resistance above 40,350 multiple times and failed. Bank Nifty closed at 40,318, up by 398 points or 1%.
All the indices closed in the green, led by Nifty Bank (+1%), Nifty Auto (+1.3%), Nifty FMCG (+1.2%), Nifty IT (+1%), Nifty Media (+2.1%), Nifty PSU Bank (+3.9%), Nifty Metal (+1.1%) and Nifty Realty (+1.7%) moved the most today.
Major Asian Markets except for China closed in the green. China closed flat due to Covid concerns. European Markets are now trading in the green.
Today's Moves
Mark the name: SBIN
SBI (+3.4%) closed as the Nifty 50 Top Gainer for the consecutive second day. It has moved more than 6% in two days.
All the PSU banks closed in the green. Bank of Baroda (+3.3%), Canara Bank (+5.4%), Indian Bank (+5.4%), PNB (+5.2%), and Union Bank (+4.5%) also gained.
None of the Nifty 50 stocks closed with more than a 1% change.
BHEL (+8.3%) closed in the green after large trades worth 1.6 crore shares.
Zeel (+2.6%) also closed in the green after a block trade of 5.3 crore shares
Cement stocks- Ambuja Cem (-2.4%), ACC (-2.2%), India Cements (-1%) closed in the red.
Tata Communication (+3.5%) and Polycab (+4.9%) moved up after announcing their Q2 results today.
L&T Info (+1.7%) said that NCLT has approved its merger with Mindtree (+2.6%).
Markets Ahead
It was a good day for U.S markets yesterday. The run was majorly boosted by better-than-expected results from the Bank of America.
If you look deep, we can understand that there was a strong fight between bulls and bears today. There was a strong selling on every rise and vice versa.
But it is important to note that while Nifty started making lower highs, Bank Nifty was slowly moving up. Nifty also slightly broke a resistance trendline towards the end with strong buying volumes. We can expect Nifty to trade above 17,400 for one more day with good support in that region.
Even though Bank Nifty didn't see strong falls, it is struggling above 40,300. We can expect immediate resistance at 40,700.
FinNifty consolidated in a tight range after the initial profit booking. We can watch today's daily high and low for tomorrow.
Reliance broke a double-bottom pattern today, which is expected to sustain.
Who is going to win this expiry: the Bulls or the Bears?
How would our country be on a day Bank Nifty falls to 4000? I'm honestly terrified to even think of such an event! Share your answers in the comments section of the marketfeed app.
Post your comment
No comments to display