18,000 Loading? - Post-Market Analysis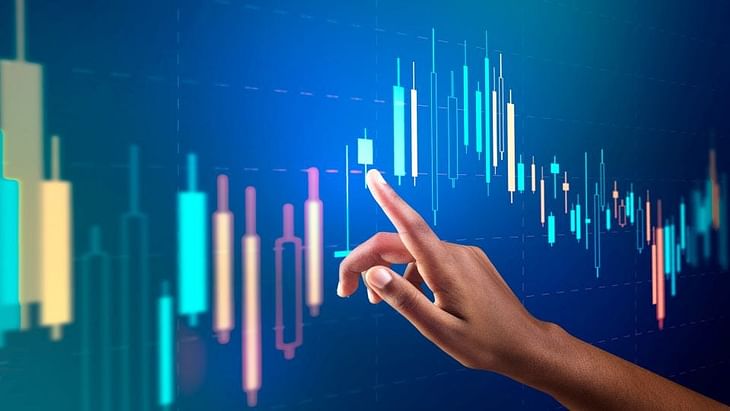 NIFTY started the day flat at 17,813. The 17,825 level acted as support multiple times in the morning. After two hours, it slowly moved up and crossed 17,900 levels. The index closed at 17,915, up by 101 pts or 0.57%.
BANK NIFTY started the day at 42,753 with a gap-down of 76 points. The index wasn't purely directional like Nifty as it was trading near 43,000. The index closed at 43,000, up by 170 pts or 0.4%.
Nifty Realty (+1.36%) and NIFTY IT (+1.07%) moved up the most. NIFTY FMCG (-0.06%) was the only index that closed in the red.
Major Asian markets closed in the green. European markets are currently trading flat-to-green.
Today's Moves
Bajaj Auto (+2.5%) was NIFTY50's top gainer. The company posted a 2% YoY decline in net profit to ₹1,433 crore in Q4 FY23, in line with street estimates.
Bajaj twins - Bajaj Finance (+2.3%) and Bajaj Finserv (+1.9%) - also moved up on the back of good Q4 results.
L&T Technology Services (+8.2%) surged after reporting an 18% YoY increase in net profit to ₹309 crore in Q4.
HDFC Life (-2.59%) continued its down move and was NIFTY50's top loser. The stock is down 5% since Monday.
HUL (-1.6%) moved down after its Q4 results missed street estimates.
Voltas (-5.4%) fell heavily due to poor Q4 results. The company's market share has fallen from 25.2% in FY21 to 21.9%.
Markets Ahead
It was a monthly expiry, and both indices showed strength throughout the day. Nifty closing above 17900 and Bank Nifty closing at 43,000 is a good sign. Everyone was expecting red candles today, but it never happened!
But more importantly, on the upside, Nifty has the biggest resistance at 18,000 and Bank Nifty is at a round level resistance of 43,000. So we can expect some pullback till 17,800 in Nifty and 42,850-900 in Bank Nifty. But if they start moving up, the markets can go much higher.
Tomorrow, if any of the previous swings (42,750 in Bank Nifty or 17,850 Nifty) are breached below, we can see a retracement in both indices.
US economic growth slowed by more than expected in the first quarter (Q1) to 1.1%, according to preliminary data from the Commerce Department. Let's see how the US markets react to this data.
How was expiry day? Were you in net profit/loss? Let us know in the comments section of the marketfeed app.
Post your comment
No comments to display