17,420: The Super Resistance! Metals Shine - Post Market Analysis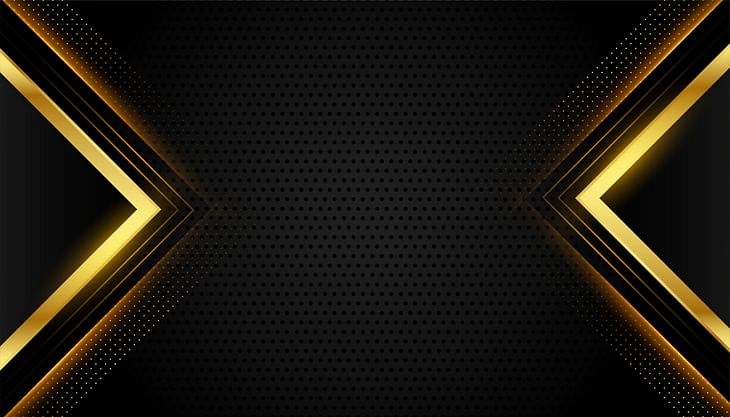 NIFTY opened the day at 17,379, with a gap-up of 104 points. The index moved in a 17,360-415 zone till the last hour. No big fall happened even after breaking the region, but the day was volatile. Nifty closed the day at 17331, up by 57 points or 0.33%.
BANK NIFTY started the day at 39,343 with a gap-up of 233 pts. Towards 10:00 AM, it broke the 39,400 level and sustained well above it. Though Bank Nifty broke 39,500 resistance and hit a day high at 39,608, it witnessed a sharp fall after 1 PM to the opening low, triggered by the European market fall. Bank Nifty closed at 39,282 up by 172 points or 0.44%.
Nifty IT (+1.5%), Nifty Media (+2.7%), Nifty Metal (+3.2%) and Nifty Realty (+2.2%) closed with major changes.
Major Asian Markets closed mixed. European Markets are now trading 0.5% in the red.
Today's Moves
Nifty Metal continued the bullishness from Tuesday.
JSW Steel (+4.8%), Hindalco (+4.7%), Coal India (+4.5%) and Tata Steel (+2.3%) closed as Nifty 50 Top Gainers.
Jindal Steel (+3%), SAIL (+3.5%) and Vedanta (+4.7%) also moved up.
Bharti Airtel (-2.4%) continued profit booking from Tuesday and closed as the Nifty 50 Top Loser.
L&T (+2.2%) closed in the green as its subsidiary secured orders from the automobile sector.
Stocks of Bank Nifty had a mixed close today. ICICI Bank (+2%) and Axis Bank (+1.6%) moved up while HDFC Bank (-1.1%) and IndusInd Bank (-1.5%) ended in the red.
All the stocks of Nifty IT closed in the green, led by HCL Tech (+1.9%), Infy (+1.8%), MindTree (+1.7%), MPhasis (+2.6%) and Wipro (+1.1%).
Cement related stocks - India Cements (+6.6%), Ambuja Cements (+2.9%), JK Cement (+1.3%) and Shree Cements (+1.4%) moved up. The recent rally in cement stocks is powered by higher demand estimates in the second half of CY2022.
Sugar stocks -Shree Renuka Sugar (+5%), Balram Chini (+3%), Dwarikesh Sugar (+5.3%), Dhampur Sugar (+2.9%) and EID Parry (+2.5%) also gained today.
HFCL (+3.8%) has joined with Qualcomm USA for the design and development of 5G outdoor small cell products.
SpiceJet (+8.7%) closed in the green on expectations of receiving an additional Rs 1000 crore loan.
JSW Energy (+12.7%) jumped after its subsidiary signed an agreement to set up a hydro pump storage project in Maharashtra.
Ujjivan Small Finance Bank (+4.9%) moved up on posting Q2 business updates.
Sterlite Tech (+8.9%) closed in the green after it sold its stake in IDS, UK.
Persistent Systems (+7.6%) moved up after JP Mrgan upgraded to overweight.
Zee Entertainment (+4.3%) gained as the CCI approved its merger with Sony Group.
Markets Ahead
Volatile Expiry after a holiday!
Yesterday, the U.S closed slightly in the red. But they gained very well on Tuesday night (we had a holiday on Wednesday) and that was the major reason for today's gap-up opening.
Market moves were more technical today. Even though Bank Nifty tried to break out, Nifty respected the major resistance at 17,420. With the current condition, Nifty may fall to 17,280 regions, but not below it on Friday.
Bank Nifty closed the day with strong downward momentum, a fall of nearly 1% from the day's high. But it could have been an institutional activity to keep Nifty below 17,400.
Fin Nifty took support in the morning from the previous day' high and ended the day also there. We will have to watch its movements tomorrow for a clear direction.
Reliance couldn't hold its gain but closed above 2418 resistance.
1426-30 region is expected to act as HDFC Bank's support tomorrow.
Can we expect a pre-result rally from Nifty IT? Let's see how NASDAQ closes in the coming days.
India's September PMI Composite was reported at 55.1 vs 58.2 previous.
Germany's August factory orders fell 4.1% (YoY) and 2.4% (MoM).
Hope you all watched our 'Live Market Hours Stock Market Show' on YouTube today. Share your feedback in the comments section of the marketfeed app.
Post your comment
No comments to display