17000 Again? Pre Market Analysis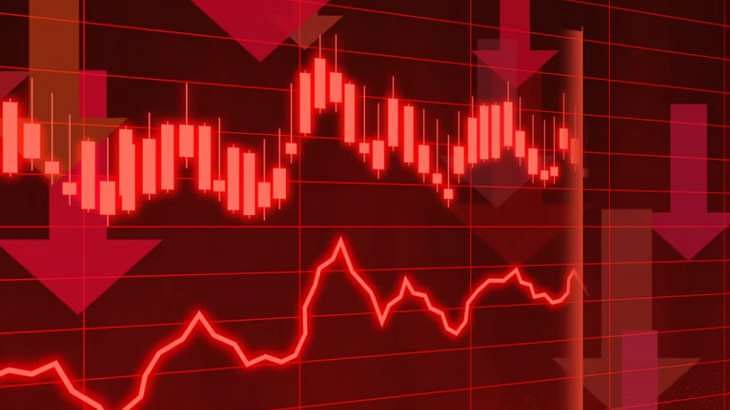 Here are some of the major updates that could move the markets today:
Stocks
Realty major DLF will invest around Rs 3,500 crore over the next four years to construct a new luxury housing project in Gurugram as it seeks to tap strong demand for residential properties.
Federal Bank has approved the issuance of unsecured basel III compliant tier-II subordinate bonds amounting up to Rs 1,000 crore on a private placement basis.
Tiger Global, through its venture capital firm Internet Fund III Pte, has offloaded 55.13 lakh shares, representing 0.75% equity in logistics company Delhivery for about Rs 177 crore through open market on Friday.
BPCL has raised Rs 935 crore by alloting 93,561 unsecured, listed, rated, non-cumulative, redeemable, non-convertible, taxable, debentures of face value of Rs 1,00,000 each.
Rail Vikas Nigam emerged as the lowest bidder composite contract package in connection with the new BG railway line of HORC project worth Rs 1,088 crore.
What to Expect Today?
NIFTY opened with a gap-up at 17,192 and had a down-trending day till 1 PM. The index started moving up towards the end and there was short covering. NIFTY closed at 17,100, up by 114 points or 0.67%.
BANK NIFTY opened with a gap-up at 39,502. There was weakness till noon and the second half saw a fierce up-move that gained momentum towards the close. BNF closed at 39,598, up by 466 points or 1.19%.
IT closed 1.18% higher.
The US markets and the European markets closed in the red.
The Asian markets are trading mixed.
The U.S. Futures and European futures are trading higher.
SGX NIFTY is trading at 17,085 indicating a gap-down opening.
NIFTY has supports at 17,080, 17,000, 16,970 and 16,875. We can expect resistances at 17,150, 17,210 and 17,390.
BANK NIFTY has supports at 39,220, 39,000 and 38,620. Resistances are at 40,000, 40,500 and 40,850.
FINNIFTY has supports at 17,500, 17,410 and 17,260. Resistances are at 17,750, 17,920 and 18,090.
NIFTY has the highest call OI build-up at 17,800. The highest put OI build-up is at 17,000.
BANK NIFTY has the highest call OI build-up at 41,500. The highest put OI build-up is at 39,000.
FIN NIFTY has the highest call OI build-up at 18,500. The highest put OI build-up is at 17,000.
INDIA VIX dipped to 14.77.
Foreign Institutional Investors net-sold shares worth Rs 1,800 crores. Domestic Institutional Investors net-bought shares worth 1,800 crores.
The gross figures of institutional activity were huge.
The weekly candle ended as a red candle but the close was above 17,094, the previous swing point. BNF also ended above the swing point.
Germany's PPI will be released today.
There is a long term trendline for Bank Nifty. This line connects the low of Covid fall and the recent lows.
Though there was a down-move in the US markets on Friday, the indices closed flat to green on a weekly basis. However, the European markets are negative and the sentiments overall can be taken to be negative.
However, there is room for hope as rescue measures are being taken to save the markets from the banking crisis.
I will watch 17,000 on the downside in NIFTY. 17,210 can be watched on the upside.
Follow us on the marketfeed app's Signal section to get real-time updates from the market. All the best for the day!
Post your comment
No comments to display