1100 Pts Intraday Movement in Bank Nifty! Nifty Reclaims 18,300 - Post-Market Analysis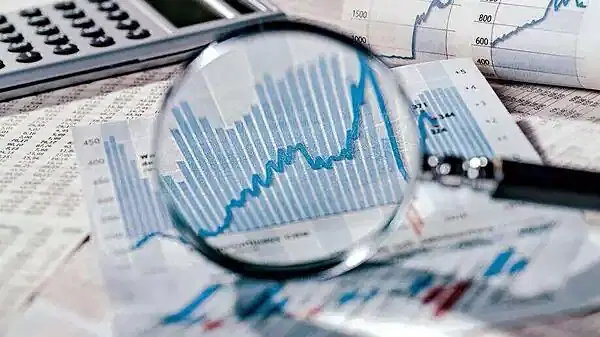 NIFTY started the day at 18,313 with a gap-up of 47 points. Right after the opening, the index went into huge selling pressure and broke the important support of 18,250. It fell till 18,210 levels and then bounced back, trapping the short sellers. NIFTY closed at 18,315 (which is almost at the opening price), up by 49 points or 0.27%.
BANK NIFTY started the day at 43,275 with a gap-up of 77 points. Just like Nifty, Bank Nifty also saw huge selling pressure initially. It fell 550 points till yesterday's opening price and bounced back 550 points from 42,800 levels, all the way up to 43,400 (which was today's opening price).  An intraday movement of 1,100 points was seen in the index! BANK NIFTY closed at 43,331, up by 132 pts or 0.31%.
All indices except NIFTY PSU Bank (-1.06%), NIFTY Metal (-0.25%) & NIFTY IT (-0.12%) closed in green. NIFTY Media (+1.36%) moved up the most.
Major Asian markets closed 0.4-1.1% in the red. European markets are currently trading in the red.
Today's Moves
IndusInd Bank (+2.8%) was NIFTY50's top gainer. Analysts at UBS have upgraded the stock from 'neutral' to 'buy' and also raised its target price to Rs 1,450.
HDFC Life Insurance (+1.9%) rose for a third straight session today.
Sanofi India (+2.3%) will demerge its consumer healthcare business into a new unit. The demerged entity will be listed on BSE, NSE. 
UPL (-2.1%) continued its decline and was NIFTY50's top loser. The company posted disappointing Q4 results on Monday.
Apollo Tyres (-3.4%) fell even after reporting a 277% YoY jump in net profit to Rs 427 crore for Q4 FY23.
Latent View Analytics (-10.19%) crashed after reporting poor Q4 financial performance.
Markets Ahead
As we said in yesterday's post-market report, state assembly elections are happening in Karnataka and markets could be volatile. And that's exactly what we saw today!
We now have 18,330-350 as a huge resistance and can consider today's low of 18,210-200 zone as support in Nifty. If these levels are breached, we can see good directional moves.
In Bank Nifty, the resistance level of 43,500 still stays intact. Supports to look out for in BNF are 42,550-500 zones.
India VIX has been increasing, so watch out for the directional moves which can happen, being an expiry tomorrow in Nifty and Bank Nifty.
Elections are underway in Karnataka to elect all 224 members of the Karnataka Legislative Assembly. Results of exit polls will be out after 6 PM.
US consumer price inflation (CPI) will also be out in a few hours.

What levels are you watching out for expiry tomorrow? Let us know in the comments section of the marketfeed app!
Post your comment
No comments to display